Sunny Beach – The Ibiza Of The South Europe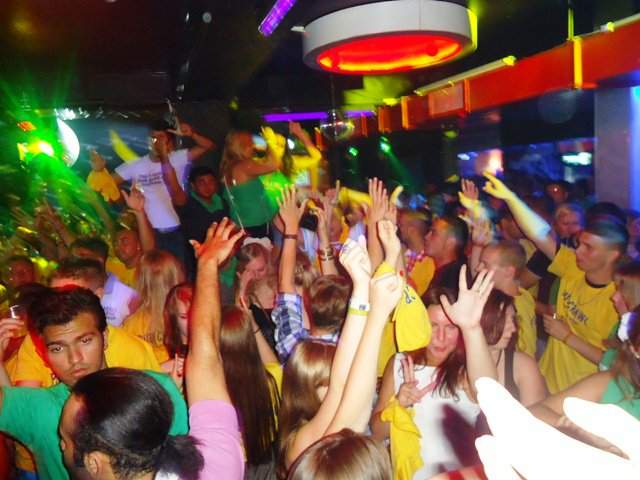 This definition of the biggest Bulgarian sea resort was made by the famous Italian newspaper – Corriere della Serra. Thousands of young people from Italy, as well as from other countries in Western and Northern Europe, are heading towards Sunny Beach, where they are finding their newest and most attractive party destination. The "bait" is not only the beautiful sandy beaches, the clean sea, the new modern hotels, built in the last 10 years. Sunny Beach has turned into hit for night live with its numerous bars and discos and with the extremely attractive prices for entrance in these places, as well as of the alcohol drinks. The entrance for the discos is not more than 2-3 EUR, while in Ibiza they had to pay 50! One drink on the beach costs 2 EUR, a bottle of beer – 1.5 EUR!
As the newspaper notes, "the discos in Sunny Beach are already obligatory stop for all big names amongst the DJ, which are usually in Ibiza during this time."
Group visits of the bars are organized in the other big sea resort of Golden Sands, as well as in Sunny Beach. There tours have started … 30 years ago and are famous under the name of Bar Crawling and are popular also in the ski resorts of Bulgaria, especially in Bansko. For example in Golden Sands are offered packages which include between 3 and 9 free entrances and from 9 to 17 free cocktails in 4 of the most modern discos in the resort against about 8 EUR. The discount from these packages in 17 shops for branded goods, 8 restaurants and supermarkets reaches almost 50%!
"In Sunny Beach everything is allowed – adds the newspaper. – It is full of lights, colors, scanty dressed girls… For a year the Italian touroperators constantly are talking about increase of the tourists going to Bulgaria, satisfied by the beach, aperitifs and the evenings in the discos."