Boiana-MG is Bulgaria's Leading DMC for the second time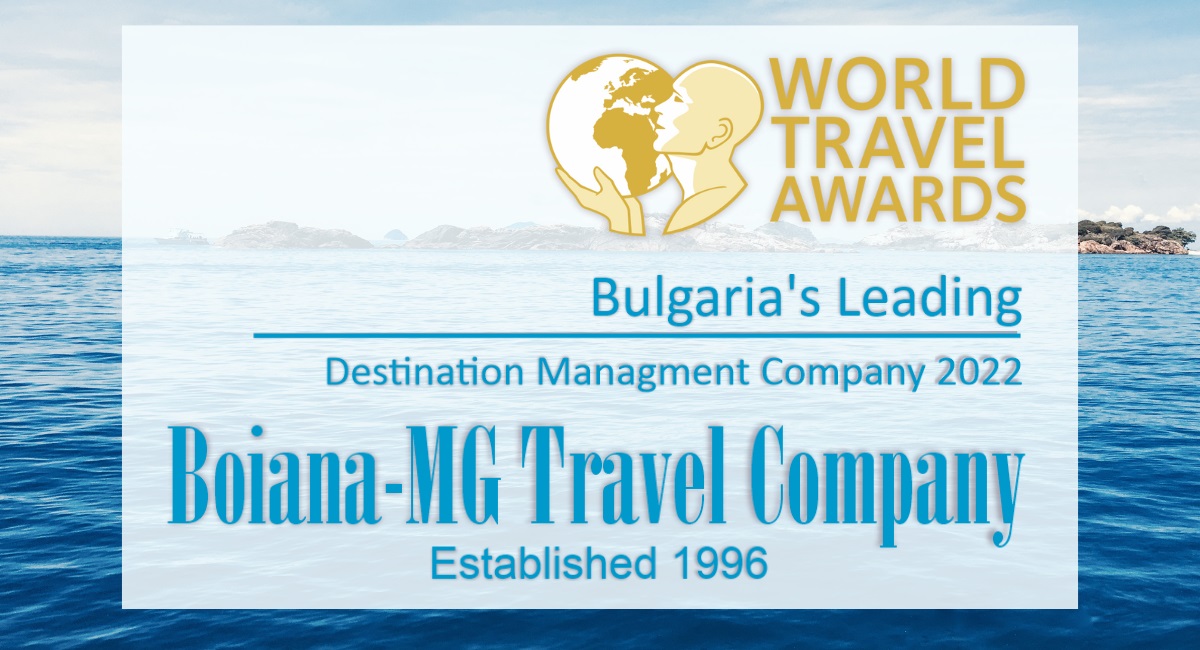 Boiana-MG Travel Company won the prize of WTA in the category Bulgaria's Leading DMC for the second year in a row. This recognition is significant in the year when the company turns its 25 anniversary. It shows the quality of the services it has been offering for more than two decades.
A bit of the Boiana-MG story
The company started its history in tourism in 1996 and still finds practical ways to offer exciting and diverse products.
We succeeded in becoming a reliable partner to some of the biggest European tour operators throughout the years. We also create longtime B2B partnerships with global companies as we partner with them in offering Bulgaria and The Balkans as destinations in their portfolios.
Our team's expertise develops in a few main directions:
Outgoing round trips and vacations in at least 20 destinations worldwide per year – focusing on classical European destinations such as Italy, Spain, and France, as exotic ones such as Vietnam, Cambodia, Thailand, Tanzania and China.
B2B partnerships worldwide for welcoming foreign tourists in Bulgaria and the countries in South-East Europe – our experts have more than 15 years of expertise in creating and arranging round tour programmes and a wide variety of holidays – sea, ski or SPA.
25 years of business practice
The surroundings for business development and management in Bulgaria can be defined as one of the most dynamic in the last 32 years. Flexibility in decision-making and finding a balance in cooperation with people from different countries and cultures are skills that managers and the Boiana-MG team continue to build.
What we are good at
We have flexibility in preparing the travel programmes;
We can customize services to fit B2B or B2C travel needs;
We make a careful selection of quality hotels, restaurants and transport suppliers;
We cooperate with experienced guides in many foreign languages;
We provide local representatives in all major resorts.