Boiana-MG with beneficial partnerships from the biggest global travel events in 2023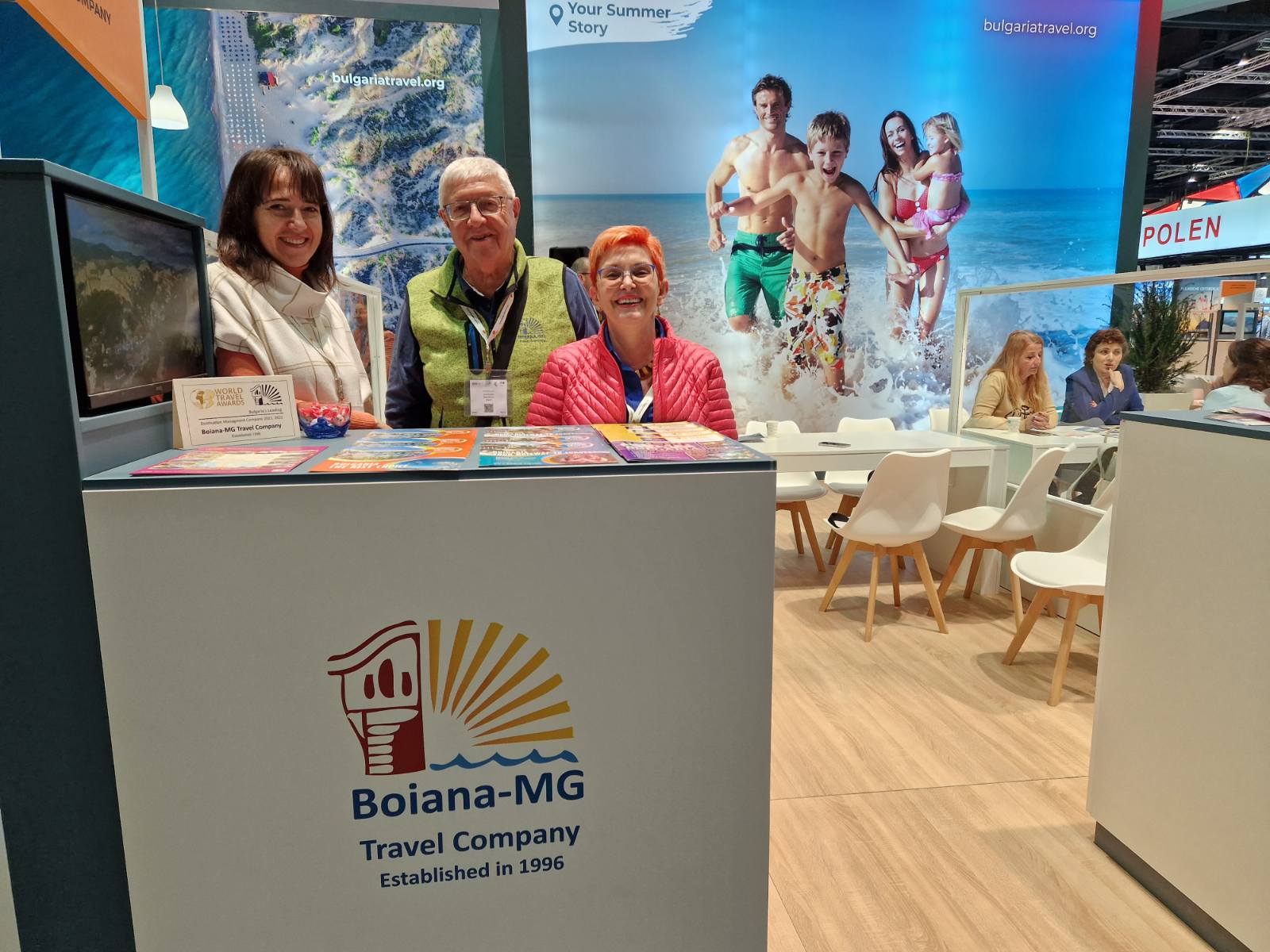 2023 became a solid year for Boyana-MG's fruitful participation in the biggest international tourism exhibitions – ITB Berlin, WTM London and TTR Bucharest. The company has attended these important B2B events for over 15 years.
We formed and confirmed most of our long-term partnerships with companies worldwide, particularly during Boiana-MG's participation in these events.
And since one of the company's distinctive features is maintaining the quality of the services it offers, with a focus on the treasures of Bulgaria and the region, this year we focused on several main product niches – offers for summer vacations in a selection of quality hotels with different categories, offers for ski holidays in the best accommodation places in Bulgarian winter resorts, and a selected collection of SPA offers.
Our many years of experience organising tours in Bulgaria and the Balkans confirm the constant interest in the historical and cultural sights of the country and the entire Peninsula. Some of our traditional themed programs and those with guaranteed dates for next year continue to enjoy great interest.
Particularly preferred are those emphasising the annual Rose and Lavender Festivals, rich wine collections with local varietal tastings included, and those aimed at hobbyists and professional photographers. We are also good at creating tailor-made programs that fit you like a glove.
We put a new focus on an intriguing collection of luxury hotels that are located all over the country, too. With their five stars and the high-quality services they offer, they promise a truly memorable experience. We will tell you more about the places we have selected for the most refined taste in a series of posts here on our corporate blog.
This year was crowned with another great success. For the third year, Boiana-MG received the leading DMC for Bulgaria award from the World Travel Awards.
And because we believe the best is yet to come, we will exhibit at FITUR in Madrid and ITB in Berlin in January and March 2024. You are welcome to meet us there and discuss the possibilities of further B2B cooperation.