Slide The City For the First Time In Bulgaria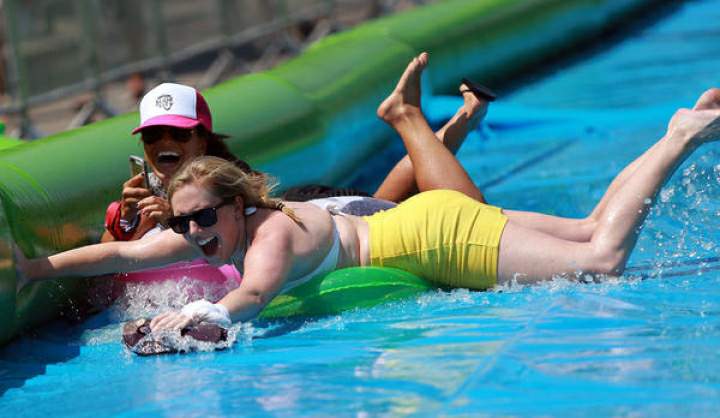 A three-day festival "Slide the city" will take place at the Black Sea Resort of Tsarevo, Bulgaria from 17th to 19th of July.

The longest waterslide
in Bulgaria will be situated over the resort streets during this summer event. And this will be just one of the dozen different attractions which will happen during these days.
Beside the waterslide, there will be a water trampoline at the Michurin port. A ramp for bike jumps into the sea will be built too. The water surfing fans will have the chance to watch the demonstrations of professionals and to learn the basics of the sport.
The fun will continue throughout the night with the best open air parties in Hacienda beach club with DJ Mr. K and DJ DIMO BG.
"This festival is the first of its kind in Bulgaria. This will be its first edition, but the aim of the Tsarevo municipality is to transform it into tradition. For the first time an ordinary Bulgarian street will become a waterslide. The whole bay will turn into huge Aqua Park, absolutely for free. We arrange attractions for the youngsters as well as for the older guests of the resort.  The fun will continue 48-hours without break", comments the Major George Lapchev.