Less Than A Month left Until The Spirit Of Burgas 2015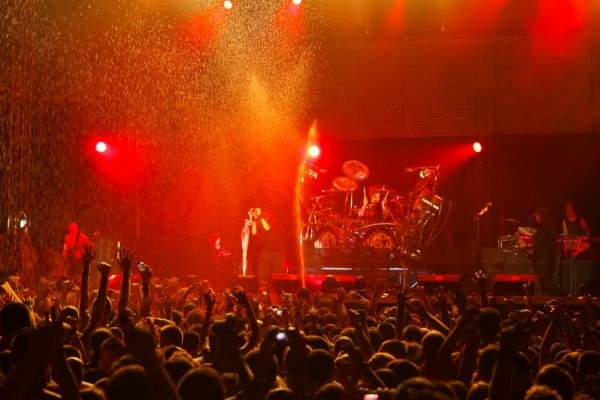 One of the biggest summer events returns on the 7th and 8th of August in Burgas. The upcoming edition of Spirit of Burgas 2015 promises for a big music explosion. "Mastilo" and "Hayes & Y" are the supporting bands of the world famous stars.

Spirit of Burgas 2015
The Festival begins with "Kwabs + band", "Stereo MCs" (DJ set), "Basska", "Ogi 23", "Kottarashky", "Merudiya", "Milow" and "Toy Letters" on 7th of August.
We can't miss one of the biggest names in the pop – Robbie Williams, of course. The singer, who started his music career more than 15 years ago like a member of the boy band "Take That", continues with successful solo career in past few years. His memorable manners on the stage guarantee a splendid superb experience for the fans, during the Spirit of Burgas 2015.
The second festival evening will continues with "Review", "Tribe Steppaz", "Kasabian", "Danny Byrd", "Calyx & TeeBee", "Maztek", "P.I.F.", DJ SS, "The Northwesters", "The Prototypes", "Conquering Lion", "Hayes & Y" and "Rebelites".
This year is the sixth edition of the Spirit of Burgas. The festival is announced for one of the best midsized European festivals throughout the years. "The Times" included the event in the list of the 20th best festival destinations in 2009.