Etar Open-Air Museum presents the Interactive Exposition "Folklore Astronomy and Meteorology"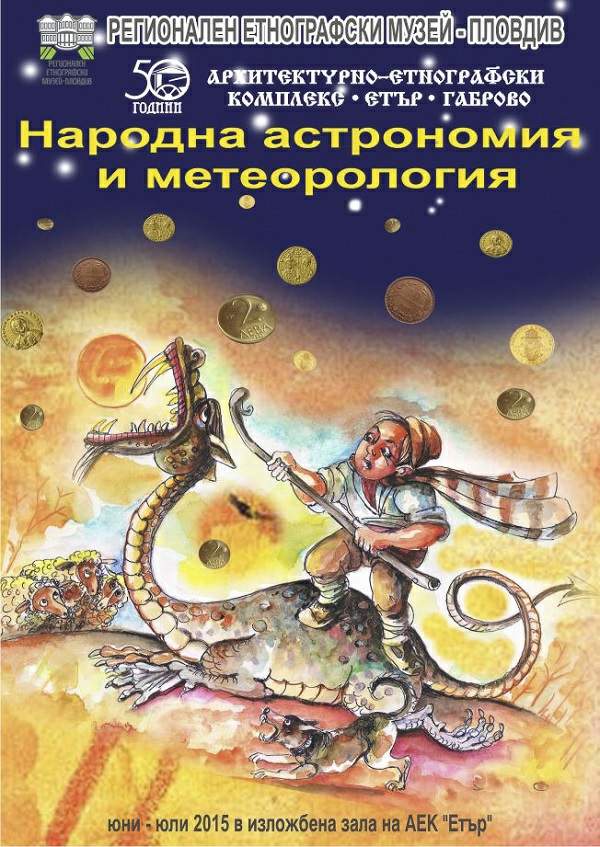 If you are a huge fan of astronomy and meteorology, we have good news for you. There is a place in Bulgaria, where you could learn more about the stars, the sun, the lightnings and the rainbow. The Etar Architectural-Ethnographic Complex, nearby the geographical center of the country and the Ancient Capital of Bulgaria – Veliko Tarnovo, presents unique guest-exposition of Plovdiv Regional Ethnographic Museum, named "Folk astronomy and meteorology".

The folk's astronomy
The exhibition shows ancient people's concept about the night sky, the stars and the comets, as well as the meteorological phenomena like the rain, the snow and the thunders.
The folk's astronomy includes the observation upon the sky and the constellations. Throughout the centuries, they discover the space cycles and their influence over the growth of Earth creatures and the human's life. Ancient people's meteorology has the aim to predict the weather based on the plants, animals or nature phenomena.
The Plovdiv Regional Ethnographic Museum preserves the Bulgarian folk culture, traditions, faiths and manners. Here you may experience in interactive way the believes of the Bulgarians and how they interpreted the nature phenomena as fog, to find interesting methods of weather forecasting, to rediscover the constellations on an interactive model of the Northern celestial hemisphere and etc.
This amazing world of stars and clouds could be explored in June and July 2015 in Etar Architectural-Ethnographic Complex.