A Holiday Mass for the Slavonic Literature Day was served in the new Bulgarian Church of San Paolo alla Regola in Rome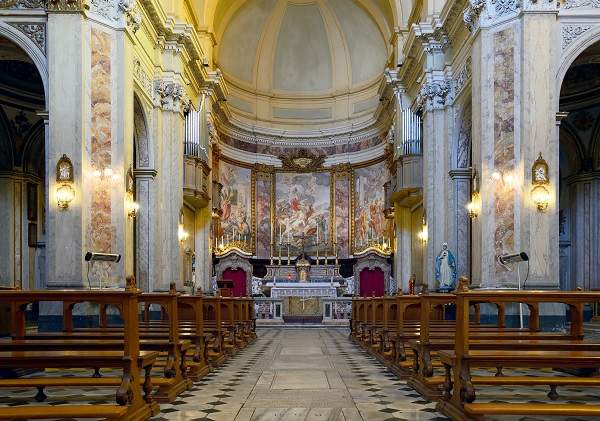 An Official Bulgarian delegation annually visits Rome on the eve of 24th of May (the day on which we celebrate the Bulgarian Education, Culture and Slavonic Literature). The Basilica of San Clemente I is the one of the holiest places in the Italian capital, where the participants of this delegation are traditionally worshiping. In the church, located not far from the Colosseum, is situated the Saint's Cyril tomb.
A celebrate Mass is to be served traditionally in the Bulgarian church in Rome. Before it was the St. Vichentsio and Anastasio Church, next to the Trevi Fountain, which was closed two years ago.
San Paolo alla Regola is the new Bulgarian temple. It is given by the Vatican. The church is unique – it was the home of Apostle Paul. It was from this church when he was taken out 2000 years ago, to be slain for preaching Christianity. The Bulgarian President Rosen Plevneliev attended the Mass in the new church during his visit in Rome few days ago, a day after his audience with Pope Francis.