A diving center will be inaugurated on the Saint Anastacia's island this summer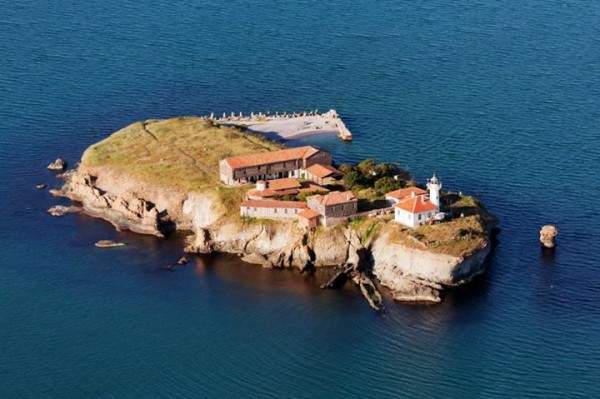 A diving center will start working on the Saint Anastasia island nearby the city of Burgas, Bulgaria this summer. It will be officially opened by the first of May this year. According to the island's manager, the diving attractions will be available for tourists once a week throughout the whole season. Marine catamarans will sail between Saint Anastasia island and Burgas. The price of the tickets for a round trip will cost 12 BGN.
Whole new underwater world
Divers have already explored the seabed around the island and made photos. There is a real phenomenon underwater. The impressive view is similar to an ancient Roman road, which passes through the reefs. There is a gallery down there with depth 60-70 m and width over 3 m.
"I've heard that in the past near the island are found pottery, but now there are no such findings", said one of the divers who explored the submarine area. "During our search we found formations I've seen only in the caves – rocks and waves are punched holes in the reefs and the view is beautiful. The gallery, however, is a phenomenon itself, as in the Caribbean. Without any stream, the water is crystal clear and everything can be seen. "
Closest shipwrecks are at 2-3 miles east of the island, near the town of Chernomorets. These are ships "Campidoglio" and "Mopang". "Campidoglio" is a cargo vessel, built in 1909 in Trieste. On 23 of February 1931, while sailed from Trieste to Odessa, the ship encountered a reef at Cape Akin near Chernomorets because of a navigation error. "Mopang" was also a freighter, built by the shipyard in New Jersey in 1920. The ship sank on 30 June 1921, after the fall of mine in the bay.