The unforgettable time of the rose picking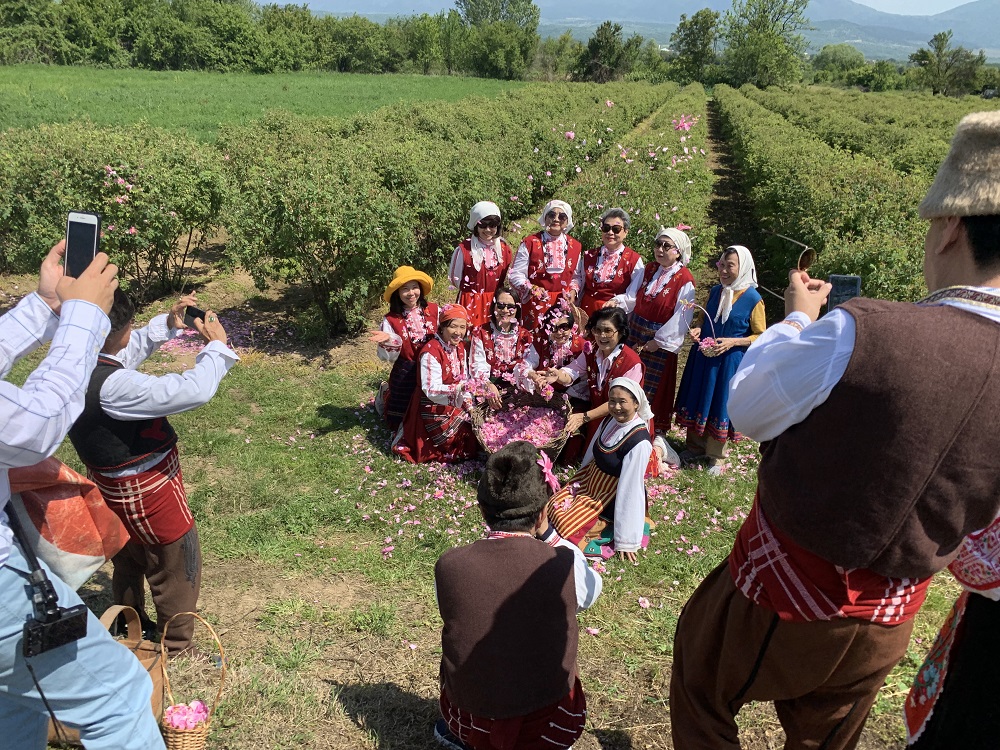 What can you expect if you tour Bulgaria and the Balkans with us? We can not promise you an impossibility, but we will do everything we can to plunge into the millennial history of the region, to learn more about local traditions and customs and try all sorts of delicacies.
A special period of the year
There is a special period of the year in May and June, when we will not just show you the beauty of Bulgaria, but we will make you sympathizers to the magic of the Rose Festival in the eponymous valley.
Annually in the fields, dotted with roses, one of the symbols of the country is invaluable – oil-bearing rose, which has an unforgettable aroma and sophistication.
The rose picking is a true mystery. Thus, the local loyalists rely on the queen of flowers, which is the exclusive beauty of Bulgaria by the world's leading producers of oil.
People from all over the world gather in the Rose Valley to experience the magic of the rose picking. It becomes an even more unforgettable experience, when the appearance of traditional Bulgarian costume is added. It captures in itself an unsuspected energy of attraction, even to those who come from the other part of the world.
The complacency experienced by everyone who has been involved in it, has remained for life and it is evident from the pictures we receive. Make sure of it, too. And you can plan a trip to Bulgaria for the next spring.