Rhodopi people invite to a Zlatograd cheverme (barbecue) on 7-th May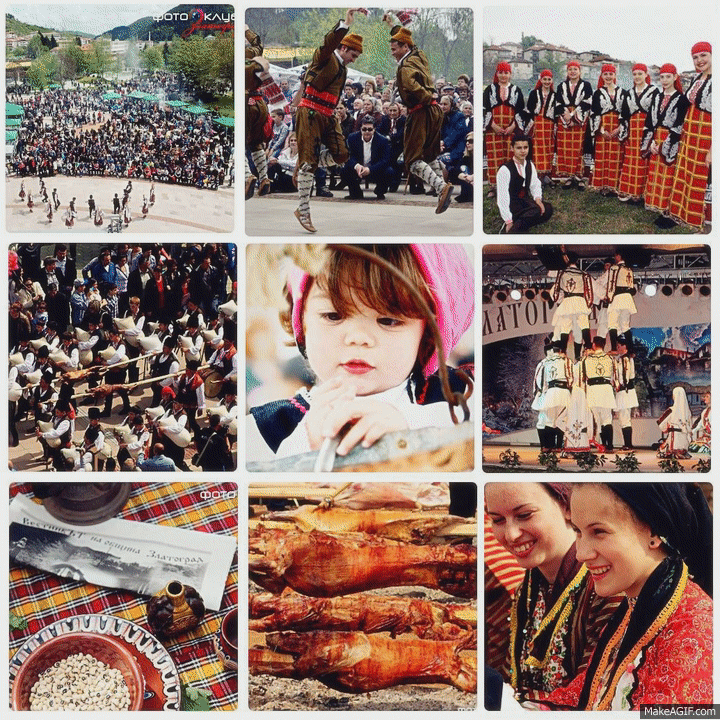 If the Serbian town Leskovac has the reputation of Mecca of the Balkan grill, on the south in the Rhodopes another competitor tries to outshine its masters of delicious roast meat. The town of Zlatograd (The Golden city) will reveal the secrets of its hospitality with the tempting aroma of the traditional Zlatograd cheverme (barbecue). This will happen on 7th of May this year. The hosts are preparing to turn the spits with 150 chevermeta (barbecues).

And that is not all – the famous 100 Rhodope bagpipes will sound at the upcoming culinary feast. During the event will also perform the students of the National School of Folk Arts in Shiroka Laka, ensemble "Trakia", Vievska folk group, amateur groups from the municipality of Zlatograd and other artists. We will hear the famous song Delyo Haydutin, glorified throughout the vast cosmos once again.
The hosts promise extraordinary temptation to the senses and invite everyone who enjoys the folk feasts and lamb on a spit, is welcome to taste the magic of this traditional holiday in the Rhodope's town. And, along the music and the delicious food, to learn more about the history and the present of Zlatograd people, proud of their remarkable monuments from different ages, with a very interesting exhibition of ancient crafts in the ethnographic complex, with beautiful nature and excellent conditions for tourism in this beautiful part of Bulgaria.