The Old Bulgarian Capital Veliko Tarnovo presents Bulgaria in Miniatures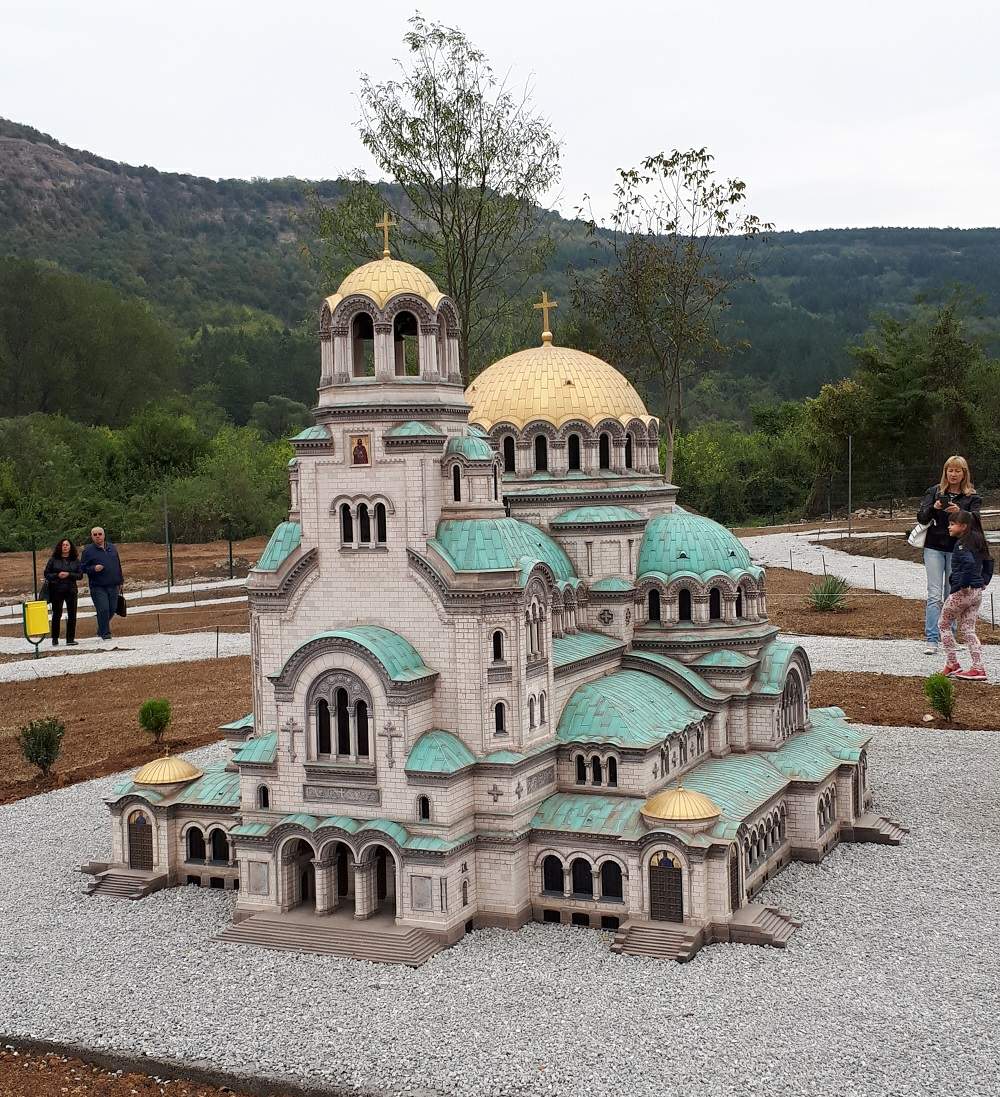 If you are a guests of the Mediaeval Bulgarian Capital Veliko Tarnovo, but you did not have a chance to visit some of most famous Bulgarian sites – do not worry. The most interesting cultural and historical monuments of this beautiful Balkan country are just a step away. The only thing you have to do is to turn aside to the historical hill of Tsatevets and you will see Bulgaria in miniatures at its foot.
Bulgaria in miniatures
Here are exhibited models of iconic historical and cultural buildings & sights. Amongst them are the Saint Alexander Nevsky Cathedral in Sofia – one of the biggest Orthodox churches on the Balkans; the National parliament's building; the Ancient Roman Theatre in Plovdiv; Tsarevets fortress and the monument of Asenevtsi – the brothers who announced the creation of the Second Bulgarian Kingdom in XIII Century after two hundred years under Byzantine bondage; Cathedral "The Assumption of Holy Mother" in Varna.
Models of Baba Vida mediaeval fortress in Vidin, Assenova krepost (Asen's Fortress), and situated nearby Bachkovo Monastery, found in XI Century; the monument of Freedom on the Shipka peak; churches from the ancient Nessebar, and of course the Rila Monastery, dated from X Century, the biggest spiritual centre in Bulgaria throughout the Middle Ages will be exposed soon.
Famous natural sites will be also shown amongst the models. The total number of the miniature landmarks will be 40 at this time, in scale 1:25. They are exact copies of the original places and are made by specific plastics, resisting to the temperatures between minus 30 till plus 45 degrees centigrade.
The project of this new attraction in Veliko Tarnovo is made by two Ukrainian entrepreneurs and is titled "The town of Tarnovo – the spirit of the millennial history".