Kurtovo Konare Pink Tomato is the newest addition in the Ark of Tastes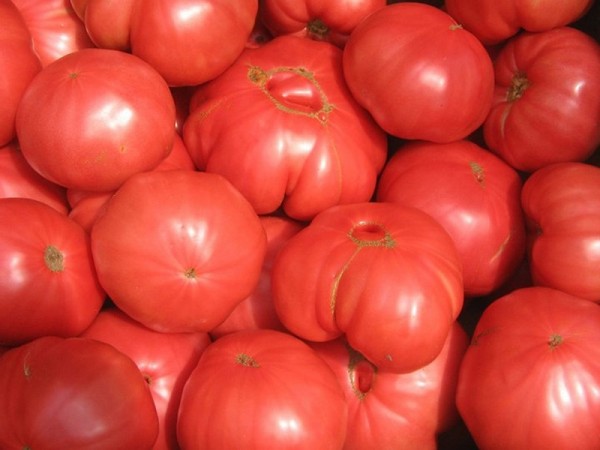 Kurtovo Konare Pink Tomato became the newest addition in the Ark of Tastes of the Slow Food Foundation for Biodiversity. The Bulgarian vegetable variety, also known as "golyam babin" ("Grandma's large pink tomato") has large size and weight between 300 – 500 g.

The Bulgarian vegetable variety
The sort is the 51 local product, included in the Ark of Tastes. Among others are Mavrud, Misket, Cherven Grape and Gamza (Wines and grape varietals); Obge (Cakes, pastries and sweets); Omach and Handmade Yufka (Pasta) and Osolen Svinski But, Elenski But, Gotse Delchev Cured Sheep Leg (Best cured meats and meat products). In the list of Bulgarian foods are included Copper-Red Shumen Sheep and East Balkan Pig (Breeds and animal husbandry) too.
The first tomatoes production started in the village Kurtovo Konare in 1896. The story tells that the first seeds were brought from Tzarigrad (Istanbul) by Alexander Dimitrov ("Grandpa Alexander") being hidden in his walking stick. At first, they were grown only at home gardens, but later came to be sold commercially. The seeds are passed on from generation to generation throughout the decades.
Since 2009 annual village feast celebrates traditional crafts and foods, like peppers and tomatoes. This festival is held annually, in the second weekend of September.
The aim of the Ark of Taste is to identify and systematize quality food products at risk of extinction. In the present moment they number more than 2000 from over 120 countries.
Maybe we can grab your attention with one of our tours if you are a fan of the pure nature and the pure food.