The new winter season starts on December 17 in Borovets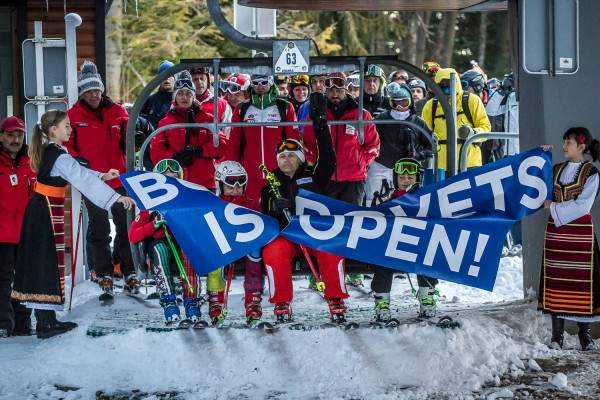 The Bulgarian winter resort Borovets will open officially the next ski season on 17th of December. The organizers have been prepared lots of entertainments due to the 120th anniversary of the oldest winter resort on the Balkans.

At the feast day, ski passes will cost only 5 BGN. All collected sums will be donated to the newly created "Borosport" fund with the aim to spread the winter sports among the children and youth in Samokov and the region.
Night skiing will be free of charge
at all eight lighted slopes, as well as  lessons for kids and beginners until 12 years. All guests who got a ski pass at the opening day will participate in a lottery for 120 seasonal ski passes that "Borosport" will give at resort's anniversary.
The large-scale investment program for 40 million Euro continues to the upcoming season. The modern artificial snow-making system was built and enlarged with 175 snow cannons, pumping station & the latest "Technoalpin" technologies is built in the "Yastrebets" and the "Sitnyakovo" ski-centres, as well as the most surface of "Cherveno zname" ("Red Flag") black slope, giving an opportunity for longer exploitation at low snow conditions throughout the season.
The three ski-zones are connected in the best possible way. A new contact free system is applied in all access points, reducing passing time & access to the ski facilities.
The fans of night skiing will be able to take the advantage of the eight lighted slopes from 6 to 10 p.m.