The Retro Museum In Varna – "Restart" Of The Socialism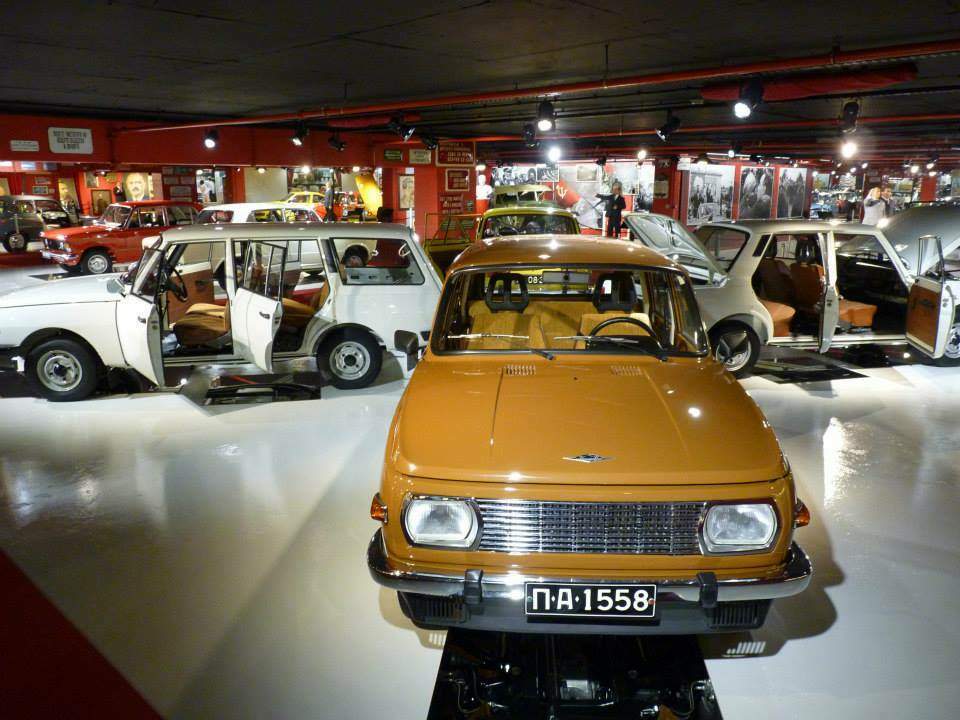 The era of Socialism, which for Bulgaria was "buried" before 25 years, arises again in Varna. However, do not imagine, that a red flag with a hammer and sickle on it is on top of the City Hall building instead of the national tricolor. It is because of the newest museum in the sea capital – the Retro Museum of Socialism, spanning over 4000 square meters in the biggest shopping center in the city.
The generations, who have lived through that period, could refresh their memories about then. More than 50 old, still renovated and driven by their own automobiles, produced between 1944 and 1989, are part of the exposition there
East Germany Trabant and Wartburg
An archaic cars like the ex-pride of East Germany Trabant and Wartburg, the Soviet Moskvich and Giguli, the mini ones – Fiat (made in Poland) and Russian Zaporozhets, Warszawa and Chaika, in which were driven the ex-Soviet leader of Leonid Brezhnev together with the Bulgarian General Secretary of Todor Zhivkov could be seen amongst them.
There are 27 wax figures of top communist leaders, ruled the countries of the Eastern bloc during that period: Zhivkov, Brezhnev, the Romanian Ceausescu, the Polish general of Jaruzelski, Husak (president of Czechoslovakia), the East Germany leader of Honecker, the Cuban commandant of Fidel Castro and others.Also, the ideologists of the Communism, as Lenin, Marx and Engels, the Chinese dictator of Mao Tse Tung and the hero of Leipzig, our Georgi Dimitrov had found their places in the museum.
The same as the characters of world famous Madame Tussauds museum, it is the same here – there are wax figures of some of most famous Bulgarian actors, the Russian bard of Vladimir Vysotsky and the talented comedian of Yuri Nikulin.
To complete the past socialism reality, the museum shows numerous household items, which were common part of the Bulgarian households quarter of century ago, lots of socialism slogans, which today provoke just irony; photos from that period; and goods from "imperial" West, which could be found only in the Korekom branded stores.
Here, in the museum, are exhibited also the Pravetz computers, which were globally exported even in Japan and were the most profitable production of the Bulgarian "silicon valley".
There is no doubt that this new attraction in Varna area will attract the interest of the local people as well as of the foreign tourists, who booked a vacation in Golden Sands, St. St. Constantine and Helena, Chaika Resort, Sunny Beach and Obzor. Especially these from the ex-Socialistic countries.
The museum working hours are daily from 10 a.m. to 10 p.m.