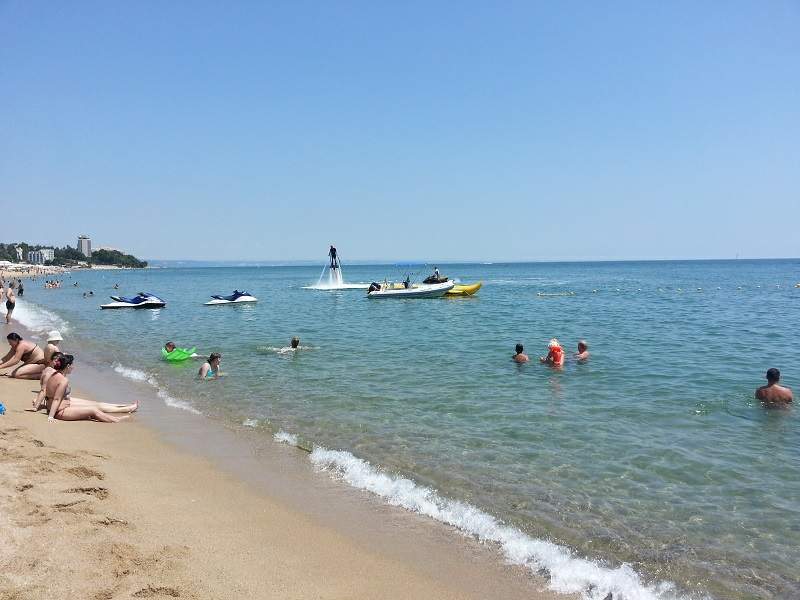 Flightboard is the newest sea attraction at the beaches of the Bulgarian Black Sea. The participants of this unusual entertainment are equipped with safety helmet, lifeguard waistcoat and special shoes, resembling the ones of the skiers.
A mighty water stream is entered through the shoes by the pump of the jet, which lifts the participants over the waves and he/she stays over them like stepped over stilts. What is most important here is to succeed to keep over the water for as much time as possible – usually not more than 30 seconds.
The attraction prolongs about 20 minutes and costs 95 leva, including the compulsory instructions in advance. This attraction is very popular in USA and in Monaco. Most probably it will earn admirers in Bulgaria, too.
---
---
---