Divers invade government plane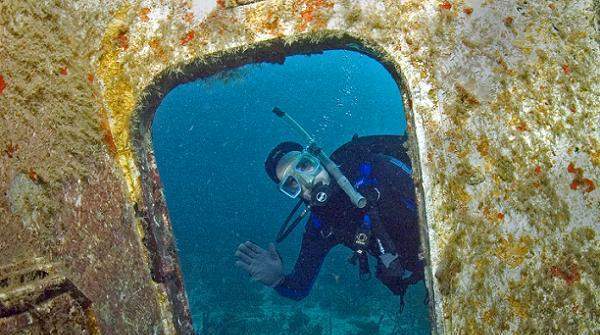 Since early summer 2011, the water area of Varna port wakes unprecedented interest among lovers of scuba diving. At the bottom of the sea lies the former government plane TU-154, served for many years the head of socialist Bulgaria – Todor Zhivkov.
Why the airplane is on the bottom of the sea? Accident or something? No, on May 25 this year, the old airplane was placed in the water to act as an artificial reef. Soon, however, the machine has become an attraction for Bulgarians and for many foreign tourists and guests of the sea resorts near Varna.
The legendary machine, once reaching freely to Cuba and Mexico, is now part of the  tour operators and dive clubs packages. At a price of 160 BGN provides full diving equipment, underwater walk to the plane and the transfer from and to the hotels. Scuba diving is at a depth of 22 meters and the minimum permissible age for this pleasure is 12 years. The oldest diver reaching the hull of the sunken plane was 73-year-old Englishman.
The underwater tour to fully secure airplane is about 20-30 minutes. Divers without experience is good to know that at that depth the water temperature falls to 10-12 degrees.