7 reasons to visit Burgas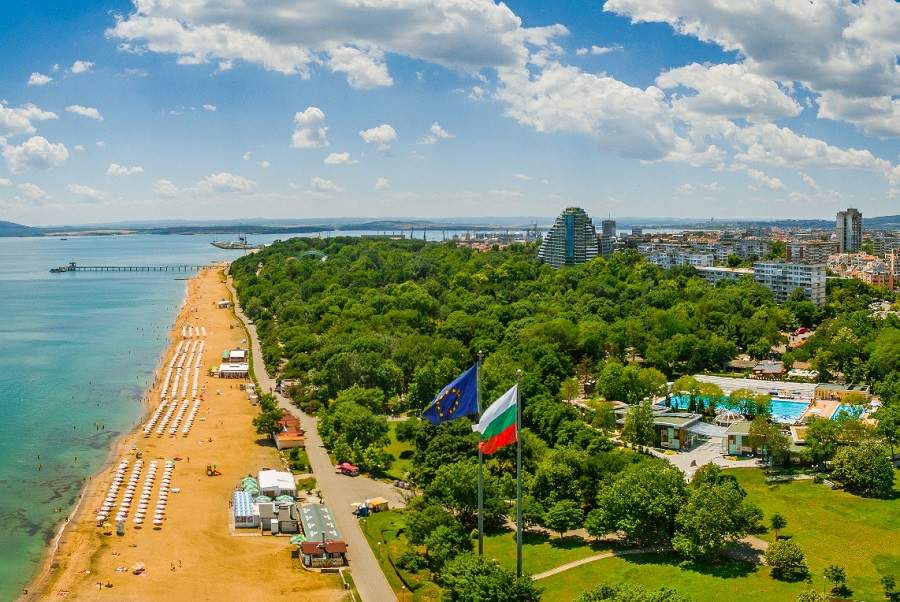 Burgas is one of the Bulgarian coastal pearls and we are ready to explain you why, starting with these 7 things.
The Sea Garden
The place is one of the most romantic and amazing locations in Burgas. A muse of generations of artists, it will bewitch you with its charm both – in the summer months and in the winter.
The bridge
It is one of the biggest tourist attractions of Burgas and a favourite place for a walk. At the end of the oldest part of the Sea Garden, The Bridge gets out to sea about 300 meters, reveaing an incredible view of Black Sea.
Saint Anastasia Island
That is the most enigmatic area of the country that has been told legends for ages. Some of them tell about buried treasure, kept from the ghost of a sailor, others – about a petrified ship from Saint Anastasia herself, whose silhouette still can be seen nearby the island.
The birds and the lakes
Burgas is a city of the lakes and home of thousands of birds. The three big lakes that surround the town give shelter to some of unique bird species that attract visitors annually. They fly nearby the coastal city because of the second biggest migratory road "Via Pontica" passing through the whole Bulgarian coast.
The beaches
These are fine, golden sandy beaches as most in Bulgaria. The sea as smooth as a millpond and with pleasant temperatures. Local surfing and kite clubs offer various ways for entertainment.
The biggest open-air SPA centre
The open-air natural pools with lye and healing mud are an attractive possibility for healthy SPA treatments in the town of Burgas. The black mud is proven a remedy for healing, beautification, and rejuvenating.
The festivals
Burgas is often defined as "The Festival City of Bulgaria", and this title is not given by chance. There happen lots of unique festivals not similar to any other on the Balkans with the participation of famous artists from all over the globe. Burgas is the host of one of its kind Sand Sculptures Festival in the region. Every year directly to the sea shore sculptors from all over the globe create amazing sand artworks.