"Treasures From The Old Chests" Ethnographic Exhibition in Burgas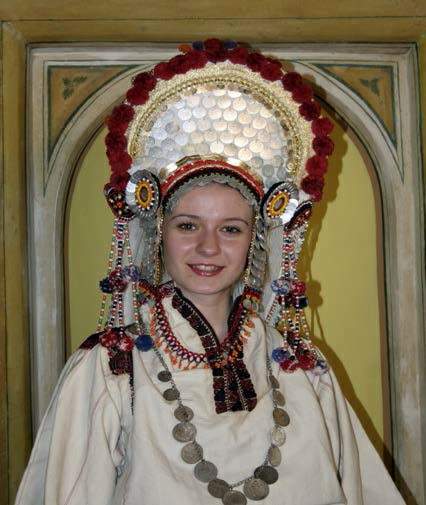 An exhibition, showing the elegance and the glamour of the Bulgarian traditional adornments, holds in "Al. D. Kodzhakafaliyata" hall, Cultural Center Sea Casino in Burgas.

Treasures From The Old Chests
The exposition, presented by Regional ethnographic museum Plovdiv, which continues till 30th of September, shows traditional adornments from all ethnic Bulgarian territory, presents the jewellery craftsmanship during the Bulgarian Renaissance in the 18th to the early 20th century.
Unique samples of different types of elegant female decoration for head, hands, breastplates and belts astonish with their beauty and detail is preserved alive until today.
The jewellery takes their place in the most important stages of life – some are gifts at birth, others at marriages; women use different adornment in weekdays and celebrations.
The Renaissance adornments not only reveal the richness and beauty of the Bulgarian women but also protect them. For this purpose serve apotropaic adornments, which through miraculous power keep their owners from evil eye, drive away the evil thoughts and ensure health and wellbeing.