The Newest Attraction In Sunny Beach – An Off-Road With Amphibian Machines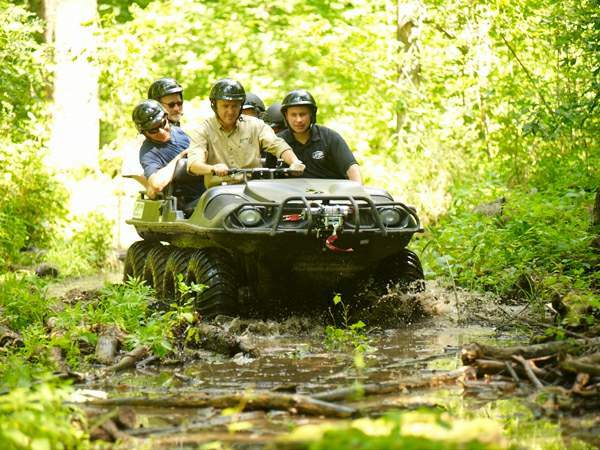 This new attraction will magnetize the guests of the biggest Bulgarian sea resort of Sunny Beach this summer. The eight-wheeled Amphibian machines will offer an unforgettable Off-Road adventure. The extreme lovers will have the chance to explore the breathless nature while ride these powerful machines.
Off-Road With Amphibian Machines
The route includes woods crossing, climbing on high and hard accessible places, passing through water and after all, an opportunity to capture memorable scenes of picturesque views. Due to the organizers this experience is suitable for all ages adventurers over seven years old.
The new attraction lasts about two hours and goes over 25 km (about 16 miles). Five people could ride in one amphibian machine plus the driver. Every participant receives a full protection equipment, which includes helmet, life-jacket, protection glasses, for enjoying of safety trip.
The extreme show has three starting hours: at 09.00, 12.00 and 15.00 with opportunity for 20 participants. The service includes tourists pick up from hotel and their return after the ride ends.