The Middle Ages Revive In Old Bulgarian Capital Veliko Tarnovo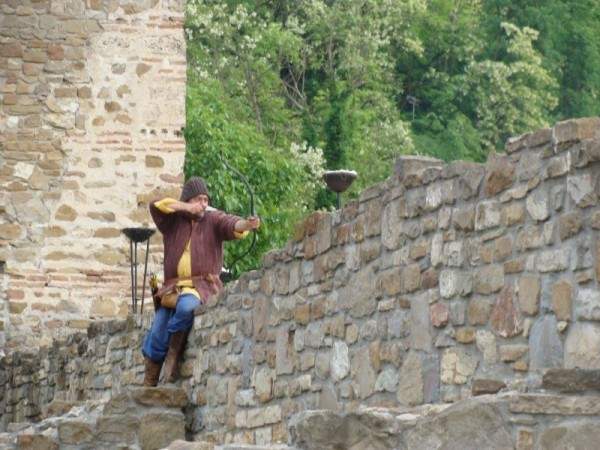 Bulgaria is celebrating an important anniversary this year. In 2015 complete 830 years from the insurrection of the boyar brothers Asen and Peter, who initiates the foundation of the Second Bulgarian Kingdom (XII – XIV Century), survived till the Ottoman Invasion. The capital then was Veliko Tarnovo, where this summer will be the central stage of the anniversary celebrations.

"Medieval Bulgaria" historical festival
The national festivities already started in June with the "Medieval Bulgaria" historical festival on the Tsarevets Fortress. A pilgrim camp will be built on the 10th of July in the Holy Forty Martyrs Church's yard. In the same temple were crown all Bulgarian Kings. The event will begin with a torch procession. The members of the local club "Tradition" will build tents and recreate the atmosphere of the Middle Ages with traditional cuisine, music, dances and amusements.
Different workshops will be placed in the Tsarevets Fortress one the next day. Youngest guests will try the medieval child's entertainment – will make some craft pieces from leather, porches and medallions with old-time techniques, will learn calligraphy and restoration of stone vessels.
The members of the "Chigot" society will show armaments from XII – XIV Century. Reconstructions of medieval costumes from the age of the Second Bulgarian Kingdom will be shown too. The same clothing is exhibited in the Museum of the silicone figures in Veliko Tarnovo.
A special accent in the restorations at the end of August will be different medieval crafts and battle demonstrations with swords and spears. The end of the festival will be in the autumn when a recreation of the announcement of the insurrection against Byzantium on the 26th of October 1185 will be held.
Meanwhile, the anniversary will be celebrated with the summer opera festival "Stage of the Ages", which already became a tradition in the city. These performances began in 1985 and since then are visited from tens of thousands people from Bulgaria and other European and Asian countries.
In 2015 "Stage of the Ages" festival will start with the opera "Borislav" on the 24th and 25th in the Tsarevets Fortress. On the summer theatre's stage till 31st of July will be shown and the ballet "Zorba the Greek", child's opera "Winnie Pooh", the ballet "Carmen" and "The Rhapsody in blue". At last the opera "Boris Godunov" will be played in the Tsarevets Fortress on 31st of July and 1st of August.