The feast "Kyustendil Spring" celebrates the beauty and the new beginning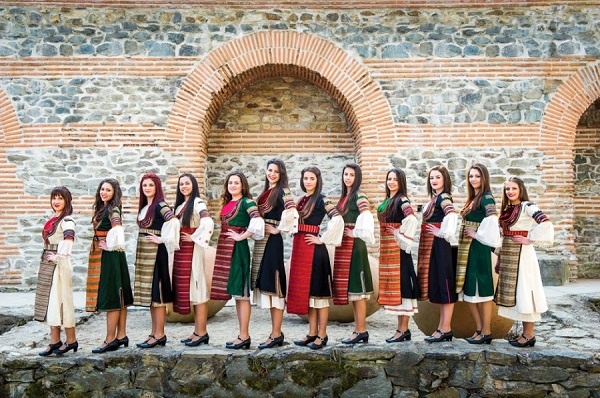 The diversity of Bulgarian traditions will amaze you, especially the ones, coming with spring. The "Kyustendil Spring" feast is one of the town symbols, it holds annually in March since 1966. The first beauty contest in Bulgaria, choosing the most beautiful maiden, was held here in Kyustendil.
The event shows update cultural legacy and a recreation of ancient local traditions. "Kyustendil Spring" combines Thracian and Roman religious practices, made in honor of  the Sun God and the healers Asclepius, Hygieia, Telesphorus, Apollo, and Dionysus. On the 21st of March – the day of the spring equinox – local women knead ritual bread and carry it to the "Hisarluka" holy area near the. There thy break the bread for health and success at home.
The tradition of choosing the most beautiful maiden in Kyustendil began in 1966. The three most splendid maidens represent the step of the spring, of a new hope, similar to the Three Graces (goddesses of joy, charm, and beauty) from the tablets, found under Hisarluka. During the feast, they accept the three symbols of fortune: mineral water, fruit, and bread, gifted by Gods to the local people.
Annually the chosen maidens walk the distance from the town to the holy hill once again, accompanied by a festive procession. According to the legends, Hisarluka opens the south port to the ancient city, becoming an entrance for the magic of spring.
The people in Kyustendil region have a special salutation on the 21st of March when they greet each other with "Chestita Prolet" ("Happy Spring").
The festive days in 2016 are from 19th to 21st of March.