The Bulgarian Louvre – Square 500 Museum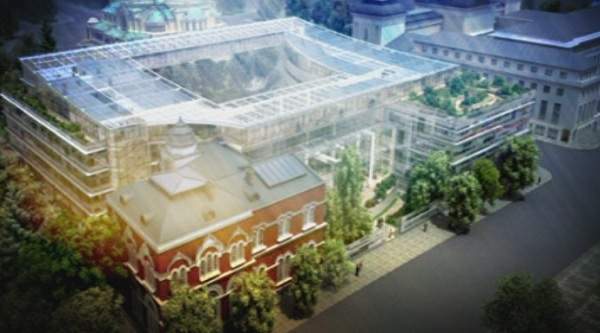 Square 500 is the name of the newest National Museum in Sofia, Bulgaria. It is situated in the city center, nearby the monument of the national hero of Vasil Levski. The complex presents 1700 artworks from the funds of The National Art Gallery (Bulgaria) and The National Gallery for Foreign Art. The Museum, so called The Bulgarian Louvre, contains 28 halls, spread over 20 000 square meters. The project costs over 30 million leva.

Square 500 Museum
It is one of the biggest Bulgarian artists – Acad. Svetlin Rusev, who had made of the arrangement of exhibitions. The main idea combines the works of art by style. One half of them are created by Bulgarian Authors. The rest are paintings, plastic arts, engravings, masks from Europe, Asia, Africa and America. Some of the artworks are taken from private collections.
The visitors could see unique works in Square 500. One of the earliest artworks in the museum collection is a "Portrait of Neofit Rilski" by Zahari Zograf, made in 1838, during the Bulgarian National Revival period. Another masterpiece is Andrea del Verrocchio's painting "The Baptism of Christ" from XV century. Amongst the art collection are works of Eugène Delacroix, Pierre-Auguste Renoir, Pablo Picasso (exhibition with his paintings will come this autumn), Salvador Dalí, Nicholas Roerich. The thrilling paintings of Bulgarian Artist Vladimir Dimitrov – Maistora (The Master) are arranged in detached museum hall.
The Sculpture Gallery in the inner yard of Square 500 displays works of famous Bulgarian authors, too.
"The Bulgarian Louvre" working hours are daily (except Mondays) from 10 a.m. to 6 p.m.