A 2500 years old ship was found at the Black Sea bottom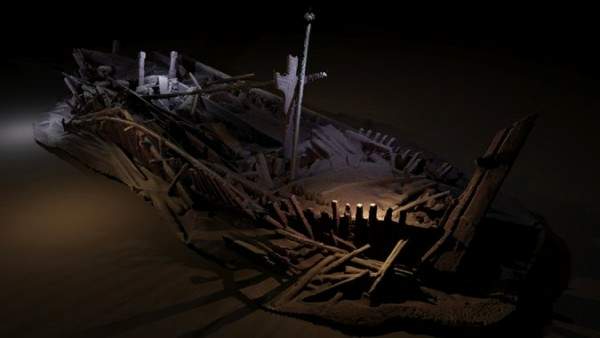 Just few days ago in the territorial waters of Varna – the Black Sea capital of Bulgaria – was found one of the oldest and best preserved sunken ships worldwide. The find is a result of unique underwater archaeology expedition with scientists from all over the world. Robotic devices are used at the 2000 meters depth.
The Black Sea as unique underwater museum
The ship is over 2500 years old! Its origin was probably ancient Greek and extremely similar to Odysseus's vessel, represented on the world famous Greek vase in the British Museum. The experts note the amazing fact that the ship is found with totally upright main mass and literally unviolated.
In the same condition are series of other findings at the sea bottom for which the scientists define the Black Sea as a tomb of Roman, Byzantine, and Ottoman ships. Only for four months, 60 well-preserved vessels were found.
Throughout the ancient times, the shipping at the Black Sea has been very intensive. More than 500 ships were crossing the waters daily. The trade and deliveries of foods and provisions to Rome, Athens, Venice, Genova, and Constantinople also have been intense. The bad nature of the Black Sea has led to a fatal outcome some of the sailing ships, especially smaller ones.
The researchers explain fully preserved ships on the bottom with the fact that under 150 meters the oxygen in Black Sea waters is missing and that there is a great amount of sulphuretted hydrogen. That is why this sea is defined as one of the best underwater museums of sunk ships in the world.