Varna Airport with New Terminal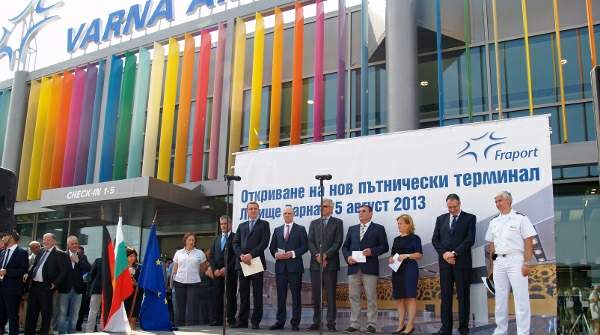 From today on, Varna – the sea capital of Bulgaria, has new operating passenger terminal at its airport. It is three time bigger than the current one – its buildings are spread at about 20 000 sq. m and it can service over 1 030 passengers per hour. It was established for about 20 months, and the old terminal will stop to work after 41 years of "loyal service".
A new operating passenger terminal
Terminal 2 is the newest passenger terminal in Bulgaria. It has enough wide zones, with modern systems for servicing of arrival and departure tourists, with attractive trade parts, cafes and places for meals.
Companies from 4 countries had taken place in the projecting and constructing of the terminal: Bulgaria, Germany, UK and Turkey. This is the second in its dimensions investment of the concessionaire Fraport Twin Star Airport Management after opening the renovated runway at the airport last year.
Soon is to be opened the new terminal at Bourgas Airport, which service the passengers for the Bulgarian South seaside.