The Bulgarian songs you have to hear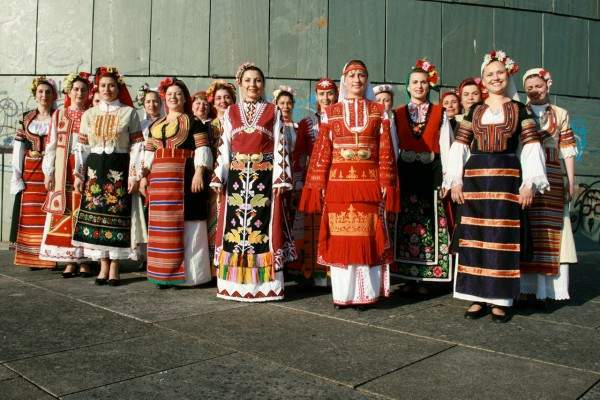 Have you ever heard any Bulgarian folklore song? No? We are sure you are, just you didn't know what it is. We made a short list with few traditional songs, which you've already known if you are a movie, PC games' fan or you've listened to The Voyager Golden Records so far.

"Hummingbird" feat. Jason Statham
Yeah, maybe you think is a little bit strange. But the Hummingbird is just one of the long list Hollywood productions with amazing Bulgarian voices included.
"Prituri se planinata" in "Step Up 4"

"Step Up 4" feat. Jenifer Lopez and "Prituri se planinata" (The mountain crumbles)
Another great example we want to show you and to light your curiosity about Bulgarian folklore. "Prituri se planinata" (The mountain crumbles) was included in the UK movie Pascali's Island (1988) too.
Tiesto and Le Mystère des Voix Bulgares
Tiesto and Le Mystère des Voix Bulgares (The Mystery of Bulgarian Voices) in Alone in the dark PC game are next. For the gamers, this is not a surprise. For Tiesto's fans not neither. For everybody else could be a reason to fall in love with Bulgarian folklore music.
Thomas Bergersen – Illusions Album
Thomas' compositions have been featured in some of the biggest motion picture campaigns in the world, such as "Avatar", "Pirates of the Caribbean", "Twilight", "Narnia", "Harry Potter", "Da Vinci Code", "The Mummy", "The Dark Knight" and 100s more. He included a composition "Rada" in one of his solo projects in 2011.
He uses another Bulgarian folklore song in the soundtrack of the "Tomorrowland" movie this year. The cosmic song of Valya Balkanska "Izlel ye Delyo Haydutin" ("Delyo the hajduk has gone outside") in fact, a 1977 recording of which was included on the Golden Record carried on board the "Voyager 1" and "Voyager 2" probes. We place here his composition and the original performance, which since almost 38 years fly into space.