Sly: "Don't Go To Bulgaria… Unless You Want To Have A Great Time!"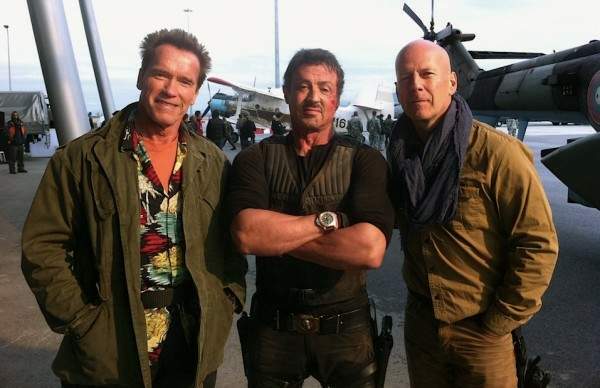 "Don't go to Bulgaria… unless you want to have a great time! Ah, you're worried for a second, right?! Don't go to Bulgaria unless you want to make a great movie, unless you want to meet nice people … unless you want to enjoy yourself so much, don't go to Bulgaria! But if you want the best … going in Bulgaria!" said the world famous Hollywood actor Sylvester Stallone at Ischia Global Press Conference in Cannes in 2014.

All parts of the trilogy "The Expendables" were shot in different places in Bulgaria. All stars: Sylvester Stallone, Jason Statham, Antonio Banderas, Jet Li, Wesley Snipes, Dolph Lundgren, Kelsey Grammer, Terry Crews, Randy Couture, Kellan Lutz, Ronda Rousey, Glen Powell, Victor Ortiz, Robert Davi, Mel Gibson, Harrison Ford, Arnold Schwarzenegger, Bruce Willis, Charisma Carpenter, Mickey Rourke, Eric Roberts, Steve Austin, David Zayas, Giselle Itié, Gary Daniels, Jean-Claude Van Damme, Chuck Norris, Liam Hemsworth, Scott Adkins, Yu Nan – had perfect time here. If you are still suspicious read again the quote above.
The next movie – "The Expendables 4" – returns to Bulgaria this year. It is not a secret that the crew negotiates with Tom Cruise, Hugh Jackman, and Denzel Washington already. We are impatient to learn who of those actors will take a part. The movie's release date is in 2017.