The oldest monastery in Europe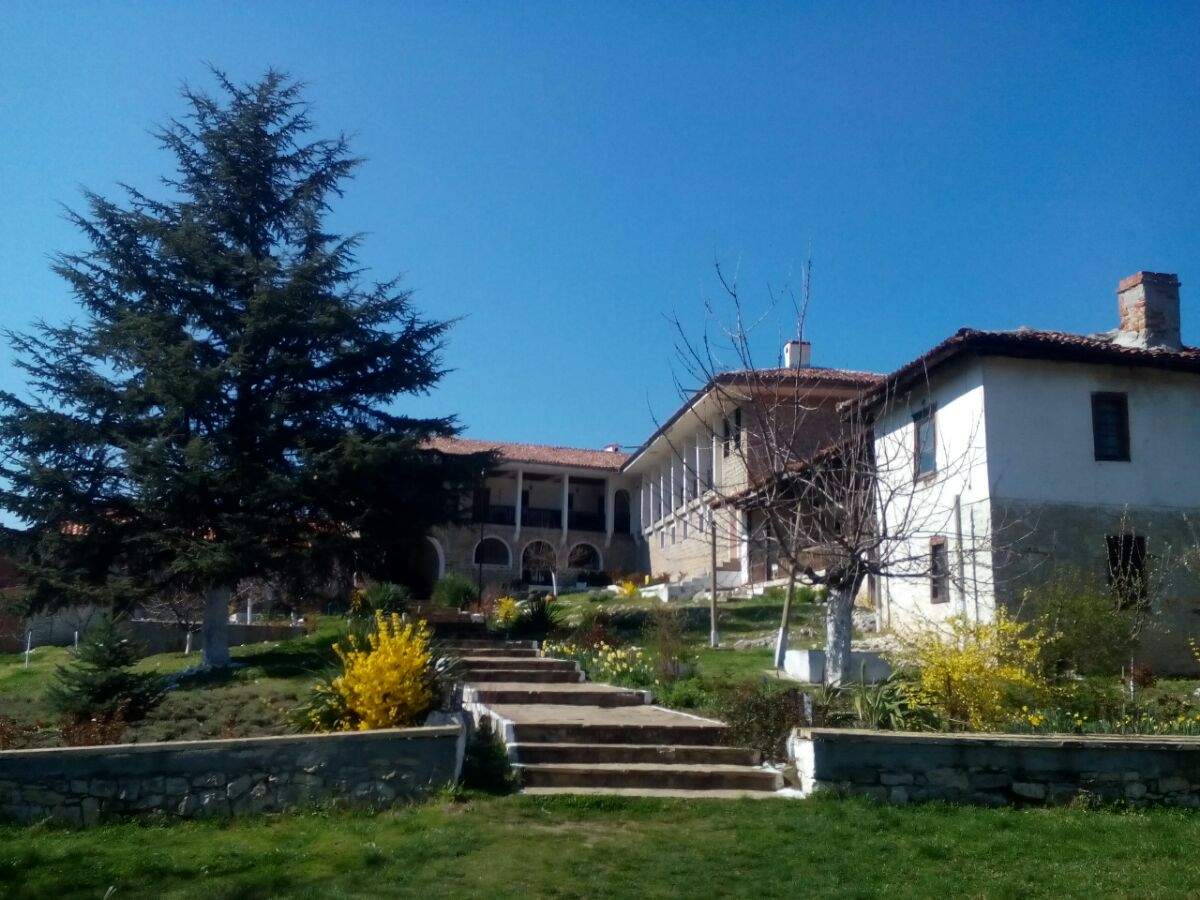 The monastery Saint Athanasius the Great is considered to be the oldest in Europe. It is situated at 16 km Southeastern from the small Bulgarian town of Chirpan, nearby the Zlatna Livada village.
According to some scientists, the monastery is founded by the Saint Athanasius himself even in 344. Some of the oldest cloisters in Europe were built after it – Candida Casa in Scotland in 360, and two other built in France from Saint Martin in 373-375.
The place, where the monastery Saint Athanasius the Great is built, is chosen because of its closeness to the main Roman road Via Diagonalis (between Constantinople and Serdika). Along with that, it is located at the foot of a strategic fortress and a Thracian sanctuary, which ruins still stand.
A hundred meters away from the monastery, in the rocks, is located a small cave niche. It is assumed that the hole was used for Saint's anchoress and his adherents. The monks had used the rock's cavity for prayers and solitude during fasts.
The Chirpan monastery
has been destroyed and rebuild many times. There are archaeological proofs for its existence in the Middle Ages. During the Ottomans yoke there were made many attempts for cloister's demolition. The monastery was restored in 1844, after a dream of Zlatna Livada's villager Micho Rogosha. The monastery's church was built along with the renovation.
According to a legend, in the monastery were hiding revolutionary Vasil Levski and other participants in National liberation struggles.
The exclusiveness of the Chirpan monastery complements of holly spring with a healing water. Different stories tell that on 2nd of May when celebrates the Saint's holiday most pious people can see the Saint's face in the water.
Another esteemed relic kept in the cloister is a transcript of the Reims Gospel. It is believed that the script has proto-Bulgarian origin – 32 pages are written in a Cyrillic alphabet, and the rest 62 pages in a Glagolhic alphabet. The original preserves in Reims. During the ages, all French Kings took an oath over it at the time of their crowning.
The monastery received an Egyptian icon of Saint Athanasius as a gift throughout the visit of Patriarch Peter VII of Alexandria in 2003.