The Klianti house in the Old Town of Plovdiv is opened for visitors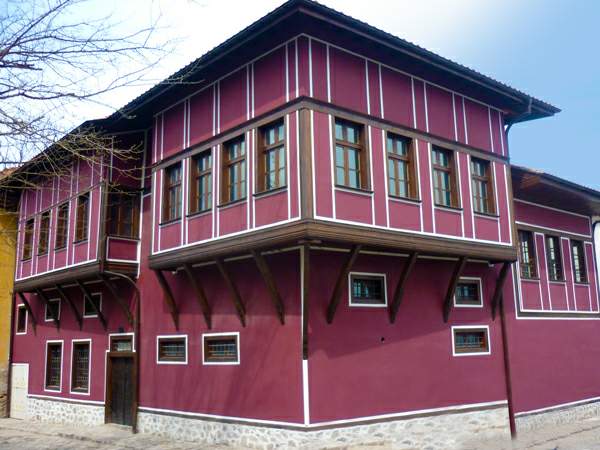 The most beautiful Bulgarian revival's house in the Old Town of Plovdiv is already opened for visitors. The Klianti house is an architectural gem that is acknowledged as a national treasure. This is the only building in the reserve that has ceilings with golden threads and glass elements.
The house's preservation continued almost thirty years. The image on the wall shows how the place looked like in 1817 when it was painted at first. The building itself went through a complicated reconstruction. The two floors of Klianti house are completely accessible after the renovation.
Some of the most beautiful frescos are of Constantinople and Vienna in the "alla franca" (a decorative wall niche frequently built in the houses from the Bulgarian National revival's period). The ceilings are luxuriously carved and painted with woven golden threads. The restorers rebuilt them piece by piece.
"The ornaments in the other houses reiterate almost everywhere. While in the Klianti house every decoration is unique. Every vase is unique, and the colours too", explained Elena Krivoshieva, one or the restorers.
"The house has a complicated spatial composition and this is mainly because it is very old one. Its first period is dated around the end of 18 Century which means over 250 years ago", said Rumyana Proykova.
The Klianti house is daily open from 9 a.m. till 6 p.m. Other famous revival buildings nearby in the quarter are: Lamartin's house, Anto's house, and the Yellow school – all of them are also national cultural monuments with extraordinary decoration.