Bulgarian Traditional Embroidery on the iconic bottles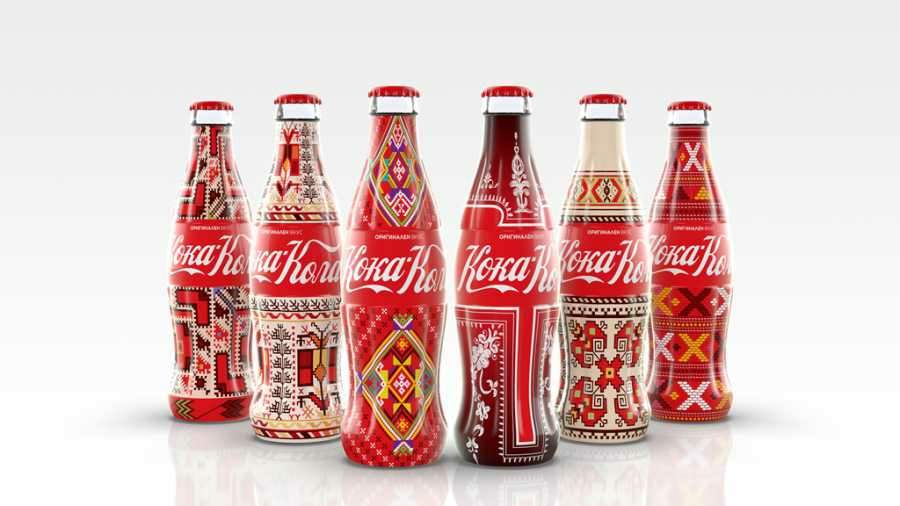 One of the biggest global producers of non-alcoholic drinks in the world presented a limited collection of six bottles with exclusive design devoted to the unique variety of embroidery ornaments and compositions from all parts of Bulgaria.
Collect inspiration of Bulgaria
The iconic company bottle, famous with its shape more than a century, will be covered with the traditional embroideries from sixth ethnographic regions of Bulgaria – Pirin, Thracia, Rhodope, Shop, Dobrudzha and Northwestern, for a limited period of time and only at certain places.
The limited collection is part of the company "Collect inspiration of Bulgaria" presented by Chinari folklore ensemble who showed the bottles dressed in traditional costumes.
That is not the first time when Bulgaria became an innovator in the company's history. It is the country, where the inscription of the legendary brand is written in different than Latin alphabet for the first time – in Cyrillic. The logo in Bulgarian has reached legendary success worldwide.
The series has its collector's value and historical meaning for the brand because units few iconic elements – the legendary bottle dated from 1915, exclusive inscription in Cyrillic Alphabet with its story began in 1965, and amazing traditional embroideries that fascinate the whole world.
Each design includes key elements from each region, and the red colour is a predominant because the Bulgarians believe that it is the tone of life and power.