Armeec Arena – the new jewel of Sofia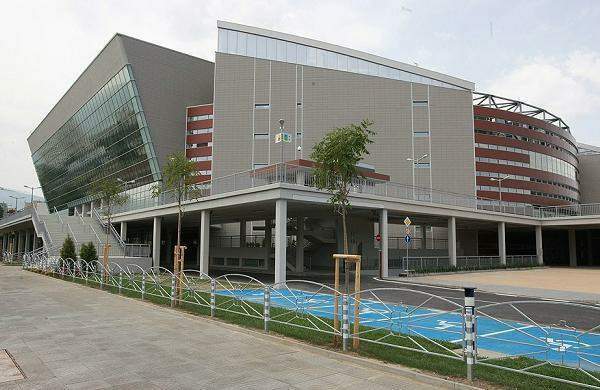 Arena Armeec is the name of the newest sports hall recently opened in the capital of Bulgaria – Sofia. A real wonder of the architecture! This unique facility is perhaps the most rapidly constructed structure across Europe – just for 18 months. The hall covers a total area of 11,800 sq.m,  just as two football stadiums, and has a capacity of 12 500 to 19 000 visitors! It costs around 50 million EUR and is one of the most modern on the Old Continent.
The roof structure weighs over 1550 tonnes or as 34 train compositions. Such structure is first of its kind ever constructed in Bulgaria. It was raised by 8 cranes of the Swiss company involved in building the "pivot" bridge between the Petronas twin towers in the Malaysian capital of Kuala Lumpur. 55 toilets are built for the comfort of the visitors. There are 75 exits that allow to the audience to evacuate in case of need for not more than 3 minutes! 30 security cameras operate 24hours a day. There are ramps and 6 special lifts provided for disabled and handicapped people, as well as special seats. About 3,500 seats are mounted on telescopic stands, which are packed in boxes, and can be deployed, especially when there is a concert.
The hall can be used for more than 30 kinds of sports. The surface could be replaced within 24 hours and there is no problem to mount a large swimming pool, too. Over 100 tons of soil will be dumped there at the end of the year, because of the final round of the Freestyle Motorcycling World Championship.
However, the calendar of the hall is already full with prestigious events. The World Cup of Rhythmic Gymnastics Grand Prix will be held here on 20 and 21 August 2011. The finals of the FIVB World League for men will be held next year. The wrestlers will make their final qualification before the Olympic Games in London. A tennis championship is expected, too. For many international sports federations, the hall in Sofia is a great alternative to the constantly visited places in the world, which are already boring.
But Arena Armeec Sofia is not just a sport hall, but a multipurpose complex with excellent acoustics, open to concerts of world-class performers. For example the legendary Jean Michel Jarre will present his magic show here, with electronic music and laser effects, on October 9.
The hall is equipped with the most modern multimedia. Except the electronic boards that show the results of the competitions, there is a spectacular video cub with high resolution, which will broadcast replays of the sports performances and funny videos to the public.
The unique design and the incredible opportunities for sports events, concerts and major art events turn the Arena Armeec Sofia Complex to one of the newest attractions of modern Sofia.