5 Festivals Worth To Visit In Bulgaria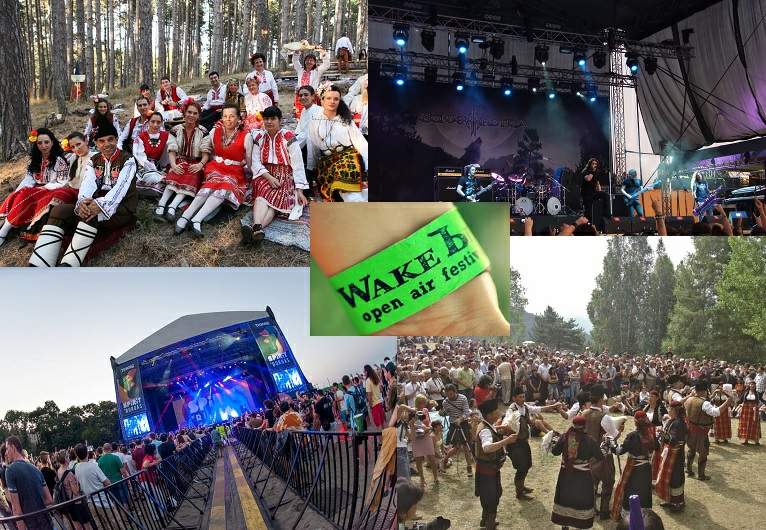 Most people love Festivals. Besides the good music and the huge variety of entertainments, they are a reason for new acquaintances, which could become strong friendships during the years. Especially if this is your first visit in Bulgaria. You could feel the local colour throughout the following events. We choose two and a half urban festivals and another two and a half traditional folklore fests, you will love.

Kavarna Rock Fest
26, 27, 28 June
This annual rock event is one of top festivals in Bulgaria with a global significance. For last ten years on its stage were performed huge stars like Scorpions, Accept, Katatonia, Opeth, Moonspell, Arch Enemy. In upcoming edition will take part Twisted Sister, Within Temptation, Hammerfall, Unisonic. Generally the Festival happens at the end of June.
Spirit of Burgas
7-8 August
One more great annual music event on the Bulgarian sea coast is. Through the years the Festival brought in Bulgaria a really long list of celebrities. This year a headliner of first day is UK singer Robbie Williams.
WakeЪп! Open Air Festival 2015
3, 4, 5 July
For the fifth time the festival is going to fill the magical forest and the meadows over the town of Kuklen on the way to the monastery St. St. Kozma and Damian. For the duration of three days and nights, the guests are going to create and experience the extraordinary festival combining culture, music and Bulgarian traditions.
Festival of national costume Zheravna
21, 22, 23 August
This year is a forthcoming eighth edition of the festival in august. During the three-day event, all guests wear traditional costumes and forget about the modern way of life. The Festival is a time-travel in 19-century ordinary life in Bulgaria.
Rozhen National Folklore Fair
17, 18, 19 July
This year the fair will begin with the participation  of Bulgarian "Cosmic Voices" choir, who will perform the Rhodope's anthem "Bela sam, bela, yunache" (My skin is so white, my hero).  Valya Balkanska, her-self, will be on the stage again this year.