10 curious facts about Varna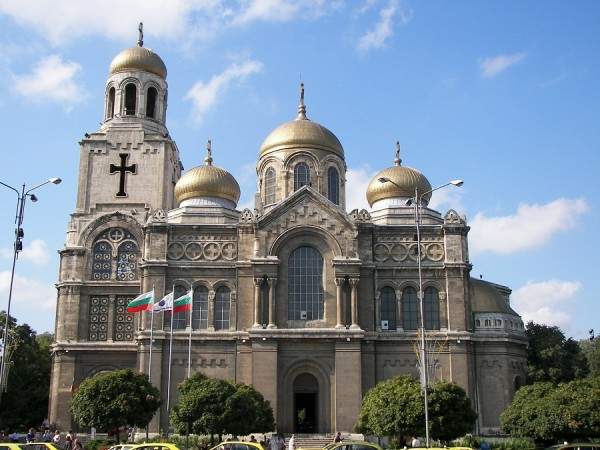 The Dolphinarium in Varna is the only attraction of its kind on the Balkans.
Opasen Char (Dangerous Charm), one of the best Bulgarian movies, was shot in Varna.

There were four full freezings of the Black sea in Varna region during the 20th Century. The biggest one was in 1929 when the ice spread out 20 km offshore.
The Christianity appeared very early in Varna. According to the sources of the Church, the first bishop in the town was named Ampliatus. He has been considered as a disciple of Apostle Paul.
The first Bulgarian football champion was from Varna – local team Vladislav won the title for the first time in 1925.
The city was named after Stalin between 1949 and 1956. A curious fact is that the Soviet leader is still an honorary citizen of Varna.
A new world record for "The biggest DNA strands, made by people" was achieved on the Varna's beach in 2016. 4000 volunteers took part in the building of the DNA strands.
The actual Varna's coat of arms represents two lions holding an anchor.
The famous Russian celebrity Philip Kirkorov was born in Varna.
The world oldest processed gold was found nearby the Varna lake in the 70s of the 20th Century. The treasure was dated around 7000 years. Recently, near Pazardjik was found a bead, which could turn out much older. But for now, it was announced like the older in Europe.